Achtung Sexed Verrückt Frau Voraus…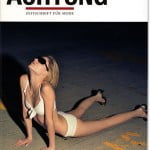 Your Mandarin happened across this story about a man in Germany seeking protection from his sex-crazed wife.
Apparently he has spent the last four years trying to avoid having sex with his wife because he was worried that he would not be well rested enough to go to work the next day. According to the article, "At the moment this is impossible because he says his wife keeps coming into the living room – where he has been sleeping – demanding that he perform his marital duties. He asked for police help in getting some sleep at night."
I guess it could be worse, he could have lived in this country and dialed 911 when the cashier handed him cold fries at the drive-thru window.