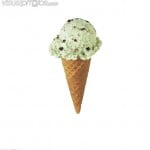 A gaggle of self-described patriotic millionaires are petitioning the government to raise taxes on all millionaires. Among these addle-pated high net worth individuals are well known hipster Moby and hippie Jerry Cohen (of Ben & Jerry's ice cream fame).
Moby and Jerry should shut the heck up. Spend your own money any damned way you want. Just don't assume you know better than someone else how to spend his money. If 'Puter were a millionaire, he'd kick your rear ends. Heck, 'Puter still may kick their rear ends because he hopes to be a millionaire someday soon.
In fact, 'Puter says to Messrs. Moby and Cohen, you first. There's nothing preventing Moby, Jerry, Senator John Kerry (D-MA)(who wants to raise your taxes, but won't pay the optional higher tax rate in Massachusetts) or the newly execrable Warren Buffett from opening up their check books and writing out a blank check to the United States Treasury. If it makes you feel better, go ahead and do it.
Arrogant, self-righteous, elitist jerks.