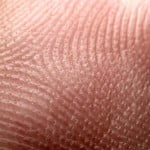 … can remember better than the WaPo. A new scientific study is out that shows how researchers can rapidly create non-embryonic based stem cells from skin cells. Maybe all those in the country who condemned President Bush's stance on embryonic stem cell research should take a pause and think about their stance now. Let's see, research that destroys a potential life or wait a short amount of time and get equally promising results from SKIN cells.
"With each new study it becomes more and more implausible to claim that scientists must rely on destruction of human embryos to achieve rapid progress in regenerative medicine," said Richard M. Doerflinger of the U.S. Conference of Catholic Bishops.
No where in the WaPo article did it mention the outrage over the maligned (and usually misrepresented) position of the Bush administration with regards to embryonic stem cell research.