Mail..uh…mail thing… errr… Mail Bag, man! That's it!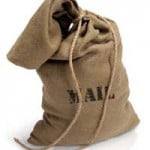 Ah, always good to get an email from DT of the 1st Myrmidion.
Oh Most Hoopy of the Froods, the Czar:

This morning, while conducting opposition research as leader of the First Gormogon Myrmidon Division , I came across an article discussing CA's Proposition 9 on NPR. As you know, Prop. 9 considers the legalization, licensing, and taxation of medicinal marijuana, and is likely to pass if the hippies remember on which day they need to vote.

In any event, I found the article quite amusing, as the hippies were mostly against the law, as the taxes and regulations that would be piled on the growers would cut profits and stop innovation in the field. Imagine that! Who could imagine that government bureaucracies bring more than just unicorns and rainbows?

As always, I remain your most humble myrmidon,

D. T.