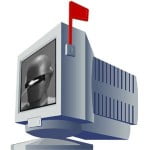 Operative BG writes in tonight with the following referring to this post:
Talk about getting it everything wrong. Look at the top center of that Time cover. The center story says, "Beyond Detente: Why We Can't Beat The Soviets."

If the story inside didn't begin with the words, "Because Jimmy Carter is president," then Time's descent into irrelevancy had started earlier than I had believed.
Reminds me of something I heard on the news radio station on the way home today: apparently Jimmy Carter is claiming that in the closing days of his failing presidency, he had a Health Care reform bill ready but…..insert drum roll here……wait for it……Ted Kennedy stopped it. Yes! Former President Carter was stymied by Teddy K because Kennedy wanted that ground for himself. Allegedly…in Carter's words, at least.