Liberal Media Still Confused by Tea Party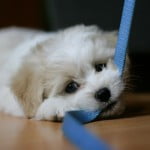 And so the Czar was perusing The Chicago Sun-Times this morning over his traditional 13th-Century breakfast of моглашкы with a side of пошмацки, and was entertained to see two of the Times' six remaining openly bleeding-heart liberal columnists each having a column dedicated to how ridiculous the Tea Party movement is.
The Czar almost skipped providing links to them. They really are like any other mainstream media bit, and you can find dozens more like them anywhere. But fair is fair, and you should read their weirdness for yourself.
Over the weekend, you might or might not have heard, Glenn Beck attended a conservative rally outside Chicago. Andrew Breitbart's crew was there, where something called a protest prayer group outside spat on his posse and called them "homophobic slurs." No, that won't make your paper or news program, either. Because it isn't news when liberals bite man.
And not surprisingly, the rally was packed and raised a veritable ton of money for local candidates. All the footage showed overwhelmingly positive portrayals of the conservative players, and obviously negative portrayals of the liberal protestors. If you are part of the not-cabal-like-in-any-way modern media, you need to make the Tea Party look bad.
And so Mr. Roeper elects to ridicule Glenn Beck. Roeper just does not get Beck, he admits. Beck says he doesn't want Michelle Obama coming at him with carrot sticks! Gosh, is Beck in favor of childhood obesity? No, idioit, he is against government telling people what they have to eat. Oh, wait, he does get it. But then he simply concludes that Beck is worried that McDonalds will be shut down. Either use satire correctly, or don't bother. Roeper may conclude that Beck lacks a clear point; Roeper goes about it in an even less clear way.
Then we have Mr. Steinberg, who says he understands the Tea Party wants to take America back…but to what year? Steinberg also thinks he is being coy by offering some potential years that the Tea Party wants to go back to. He then supposes that this is typical conservative hypocrisy, and thank God voters decide what's best for America.
And note that Mr. Steinberg makes an analogy to the President as trying to walk an undisciplined puppy. Yeah—evidently he believes we Americans are an undisciplined puppy needing training.
Once again, prominent liberals in the media are totally confounded by the Tea Party, because it so antithetical to how they see the world. The idea that a massive swath of Americans would voluntarily mobilize (without being ordered to!) and protest massive government spending is beyond comprehension. Oh, they think they understand the Tea Party, and can decide it is merely hypocrisy, but continuously miss the obvious. Americans do not like the direction of the country. They are not waiting for an election to voice their displeasure: they want the world to know it now.
Curiously, the Czar does not have to explain to the reader why Mr. Roeper is so off-line in his smarmy superiority (curious, though, how he has easily switched his insults from Rush Limbaugh to Glenn Beck without any modification). Nor does he need to explain why Mr. Steinberg fails to understand what it means "to take back" a country headed toward multi-generational financial ruin. The reader knows these things already.
But two things to consider: first, the fallacy that the Tea Party and the conservative side are some wacky group best ridiculed. The reality is that while the Tea Party is small in numbers, a huge majority of the country sympathizes with them. Recent polling numbers bear this out: Republican voter turnout has been higher than Democratic turnout for the primaries. This shows that a significantly greater number of people are voting Republican this year. Yes, the Tea Party may be a vocal minority, but they represent an increasingly less silent majority. Oddly, all this was cleared up a year ago or more. The liberal arguments are old and tired, but feel free to keep running in place!
Second, Mr. Steinberg is absolutely right on one point, although he fails to grasp the significance of it: Americans will, thank God, decide what is best for America. And they will begin to do so this November. The Czar is curious to see whether these columnists will accept or continue to reject the facts.