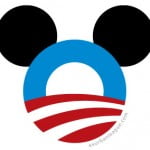 President Obama was certainly correct when he stated his election would bring about the change we've all been waiting for.
Republicans now lead Democrats on 10 out of 10 key issues, according to Rasmussen.
Thanks, Mr. President. Without your assistance, it would have taken the Gormogons years longer to drag America to this point.