And So Begins The Turning Away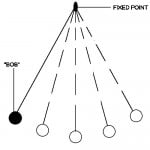 Thank Goodness the LeBron James ordeal is over, so we can go back to thinking about healthcare reform.
The President cannot seem to get anything right. He seems to have, once again, bet on the losing side on immigration. And now CBS News is writing smack about him. Yes, that CBS News.
Consider the news item they have on a recent GOP television ad slamming Obama and Reid, which is playing in Nevada presently, timed with a Presidential fundraising visit. Evidently, the DNC doesn't want Reid to get re-elected either, if they have the President endorsing him. Some recent polls confirm that an endorsement by either Obama or Secretary Clinton will encourage voters away from the endorsed.
Anyway, the CBS News story is interesting to us. First, how often does CBS News elect to do a news story on an ordinary political ad? Second, the news story itself virtually repeats the narration on the ad verbatim, which only emphasizes its negativity toward the President and Senator Reid. Third, the followup analysis offers no contradictions, no rebuttals, or clarifications: it is basically the author (Ms. Jill Jackson) implying, perhaps, the ad is 100% correct.
Most curious. But why stop there? There is now CNN analysis of Rory Reid, son of the Senator, who is running for public office using only his first name because his last name is costing him votes. Read it through. Any real defense? No: in fact, the CNN article seems to be dumping more on the poor guy. Sins of the father, indeed.
Now, you understand, right, that is not some great return to balanced reporting or a return to conservative political values? No, you are smarter than that. You know this is the media wolf pack, getting hungry, and turning on its weakest members. They will bite and snap at Senator Reid and Son, not because they despise their liberal policies, but because they can get away with it.
Oh, and here's a weird sex story for 'Puter, involving a woman posing as a 14-year-old boy.