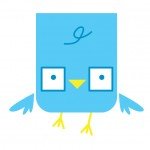 Courtesy of Slashdot, I came across a EE Times article detailing why engineers don't like Twitter. In their survey, 85% of engineers surveyed (albeit a somewhat small survey, in my opinion) don't use Twitter. Some excerpts from the article/survey results:
More than half indicated that the statement "I don't really care what you had for breakfast," best sums up their feelings about it
others characterized it as "a ridiculous waste of time and electrons"
[there was a] strong desire for it to simply "go away."
This quote sums it up for me: "The amount of information in a tweet is not worth the time spent looking at it," asserts Jeffrey Tuttle, a hardware design engineer with 20 years of experience. "To be productive when doing design you need long periods of uninterrupted thought. Twitter by its nature is intrusive and interruptive. Consequently it seems to be for those people who don't have enough to do."
Maybe into the mainstream a bit more (considering this event is generating 300,000 tweets per game and as much as 3,000 per second), here another article analyzing tweets during the World Cup. Again, it maps to my general impression of Twitter:
6% were spam
24% were self-promotions
29% were useless observations (masters of the obvious or inane)
17% were retweets (serious, if you're Retweeting, add some value to it)
leaving 14% for potential meaningful tweets
Not exactly how I'd spend my time. But hey, if it's your thing, have at it.