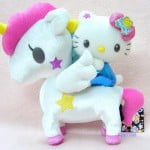 Except, of course, your Gormogons.
Gormogon operative D.F. inquires from his acre in the Hobbit Shire, regarding 'Puter's take on Gov. Chris Christie (R-NJ):
Watching Gov. Christie rebut that old 'it is for the children' business makes me think he is secretly reading The Gormogons. Or perhaps even is one…

If he mentions Hello Kitty at any point, I'll know.
As the Czar aptly states "Remember: leave the conspiracy theories to the Gormogons. If there is any truth to the theory, then you know we are already behind it."
Your Gormogons neither confirm nor deny their involvement in the unlikely win of a fiscally conservative Republican in one of the most liberal states in the country. And never you mind the fact that Gov. Christie just signed a law placing Hello Kitty on the state seal.