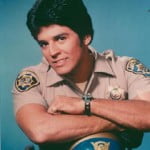 Quoth Eric Cartman: "How come everything today has involved things either coming in or going out of my ass?"
The California Highway Patrol-person tasked with this search must have some sympathy for Cartman's plaintive lament.
WWPD? (What would Ponch do?).
Aside from copping and attitude, from behind his dreamy sunglasses, with his buff chest straining his tight uniform … Uh, nevermind.